Main Functions of Picker Trucks at 24/7 Compression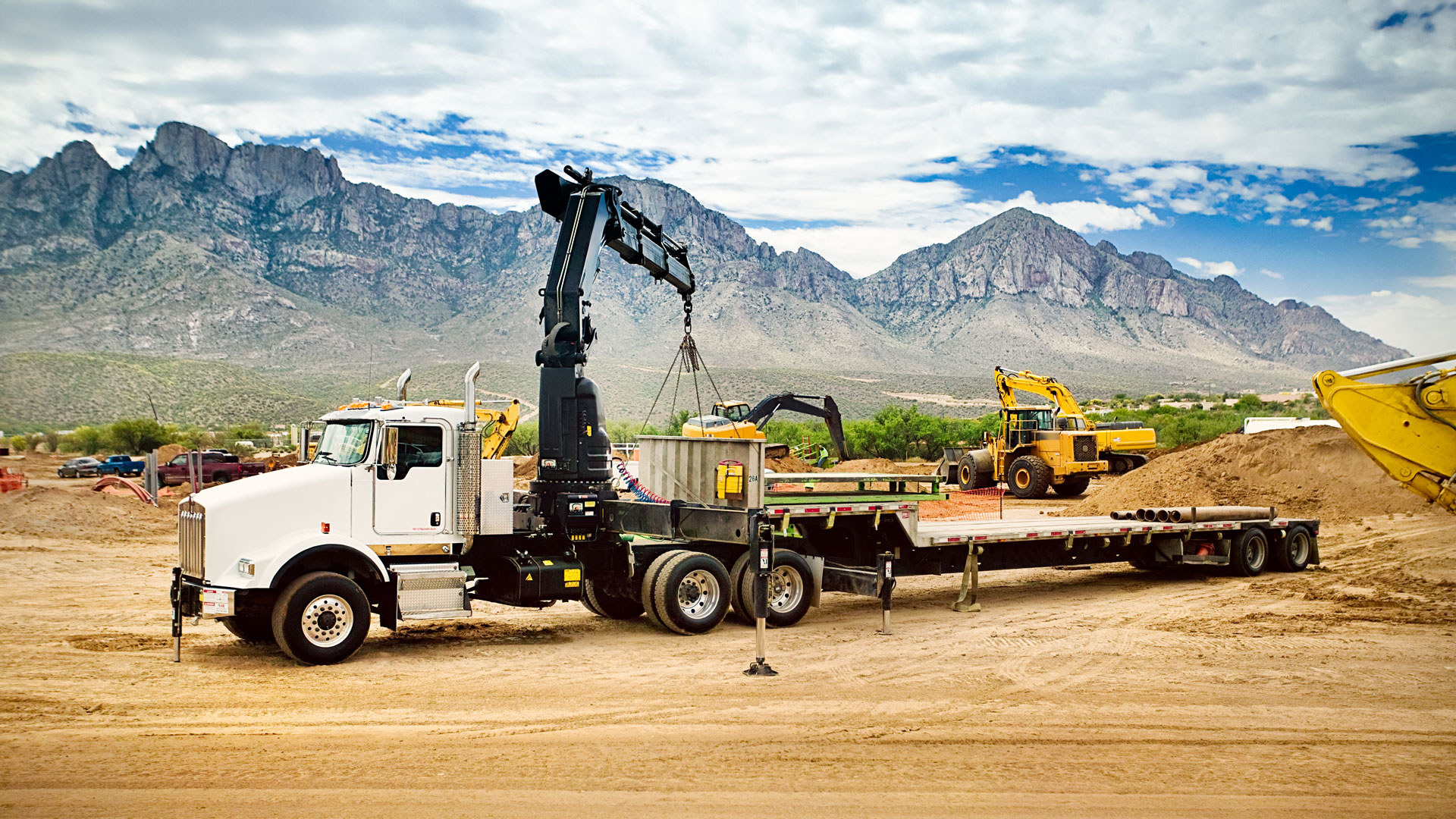 Picker trucks go by many names, such as knuckle boom cranes, loader cranes or folding boom cranes. Picker trucks are one of the most adaptable mobile cranes. This is how 24/7 Compression utilizes its picker trucks.

Common Uses
The most common use of a picker truck is lifting heavy loads. If a job needs something hoisted and is too heavy to lift manually, using a picker truck is a great option. The boom on the truck operates a crane that has the capability to lift heavy loads. At 24/7 Compression the most common use of the pictured truck is to deliver overhaul parts to jobs placing the heavy items right into the building door. During Emissions conversions such as the Waukesha 7044 Series 5 conversions, the picker truck is used to hoist the new catalyst into place while carrying the mobile welding skid for the welders.
Safety
Picker trucks save excessive body wear and tear by doing the lifting for the tradesman. 24/7 Compression also has Palfinger man baskets which operate off a remote to grant safe access to elevated items such as emissions testing at stacks, cooler inspections and section replacement, and anything that requires to carry tradespeople to elevation eliminating the need for ladders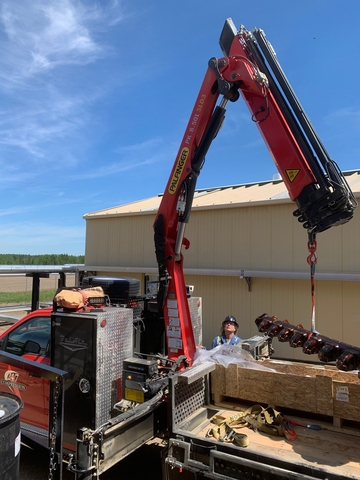 Picker trucks are compact and convenient. Industry competitiveness on overhauls and safety are driving service companies to have the correct gear which can make a huge difference.
Learn More About Picker Trucks at 24/7 Compression
Need help with heavy loads? 24/7 is here for you. Contact us to learn more about our picker truck equipment rentals today.