About 24/7 Compression
24/7 Compression is a wholesaler of gas compression parts and equipment. We have branches strategically located throughout Alberta in Red Deer, Grande Prairie, Edson, Dawson Creek, British Columbia and Jakarta, Indonesia. We specialize in providing the best service and prices for OEM and aftermarket engine and compressor parts.
We inventory in-house rebuild exchange components, engines and compressors. Our continuously growing compression and power generation inventory includes large and small HP applications. Our project engineers will retrofit, design and build for any application.
24/7's OEM certified technicians and technical sales staff can effectively solve any problem faced by our customers. From field service to technical sales and design, we provide a turnkey solution customized for our customers' equipment needs.
Our 24/7 on-call professionals support our local and international clientele.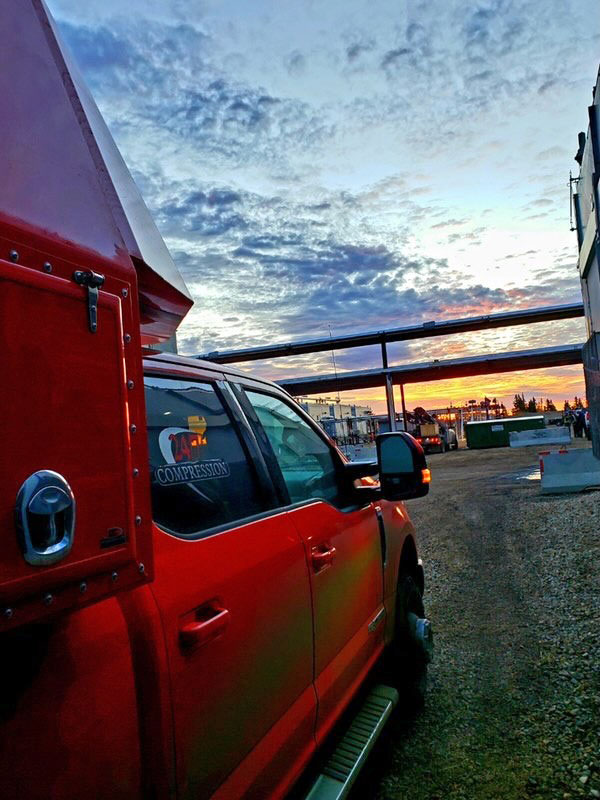 About Belair
Belair Power and Production Equipment is proud to provide custom power generation packages to Western Canada's oil and gas industry. Maintaining the highest levels of quality and reliability in the industry. Our in-house network of sales, designers, electrical and mechanical personal have many years of experience working directly in the power generation industry. Specializing in natural gas applications we offer a variety of options to meet your onsite needs.
Belair is committed to powering a sustainable future for many generations to come.
We have a very responsive infrastructure allowing us to meet and exceed all delivery time frames. We provide custom synchronizing packages from single to quadruple generators or more. These packages can be built to compliment existing equipment or provide flexible operation in a new facility to optimize reliability, fuel gas consumption and maintenance cost. Belair delivers fully tested and proven power generation packages on time. We are committed to offering cost effective solutions to help make your projects feasible.