When Two Western Canadian Power-Gen Titans Became One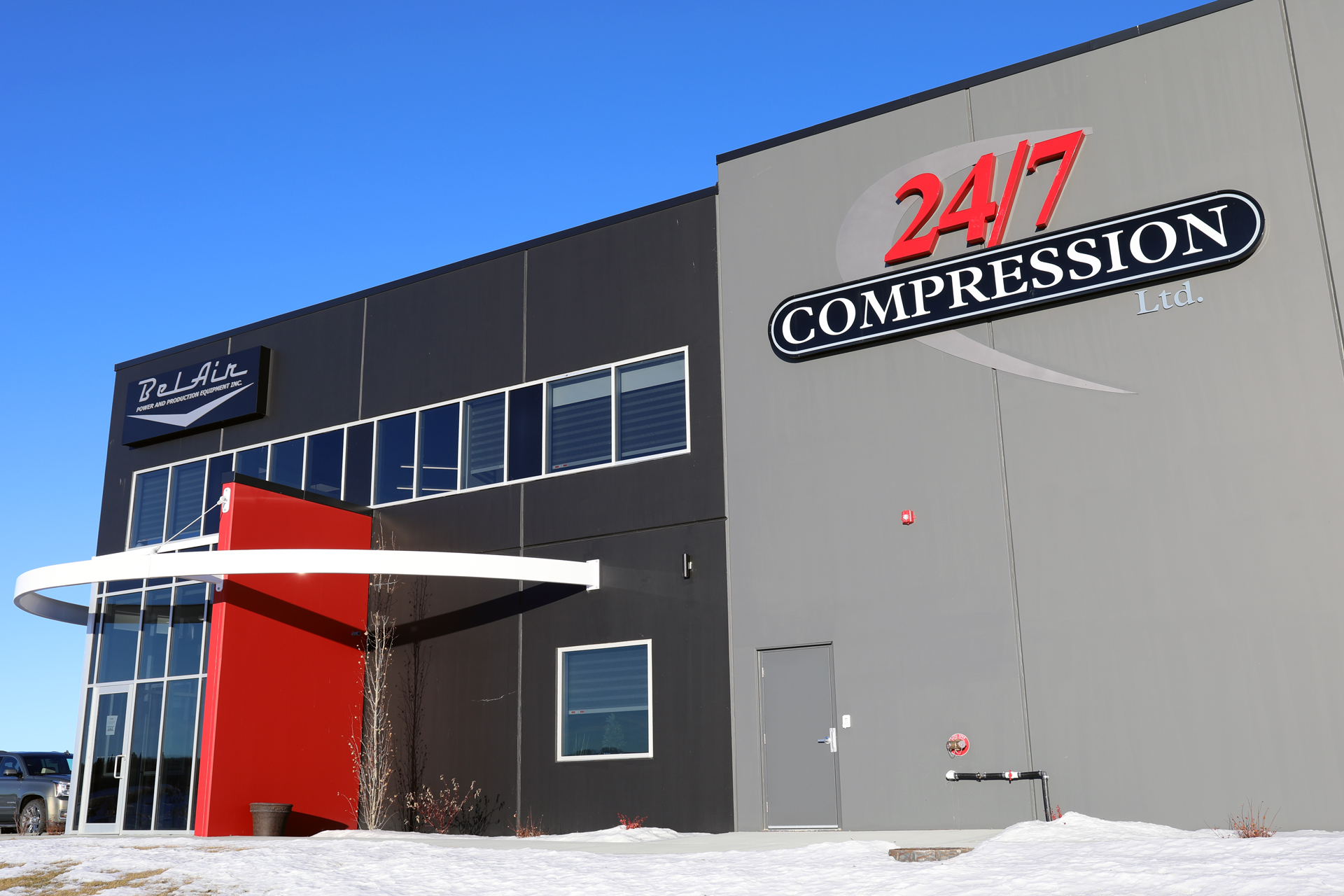 On Oct. 10, 2018, 24/7 Compression Ltd. and Belair Power & Production Equipment Inc. announced the successful merger between the two companies.
"We are very excited to combine the two entities and continue on our growth path," added President Rob Byzitter. "With the ongoing recovery in the WCSB, improved global energy prices and large-scale LNG projects in Canada moving forward, this merger prepares us to offer our existing and future clientele cost-effective solutions to their natural gas compression and power generation equipment needs."
24/7 Compression offers natural gas compression equipment field service, parts, overhaul and retro-fit out of their Western Canadian locations. Maintenance and field service options for natural gas compression equipment and existing power generation packaged equipment are provided through Belair Power & Production Equipment Inc. Belair also offers custom design, engineering and production of new Natural Gas Compression Equipment Packaging for clients.
"This merger will drive an effective and efficient expansion of our production capacity and capabilities in response to client needs," commented Dean Bettenson, VP of Fabrication. "In addition to our industry-leading power generation packages, we are eager to grow our offerings with innovative gas gathering and sales compression as well as for application-specific opportunities such as EOR, gas lift, injection, and transmission."
The combination of forces allowed for expanded product and service offerings to existing and new clients of both entities – including Canadian and international clientele in the USA and southeast Asia. The two Western Canadian power-gen titans also improved supply chain capabilities, expanded in-house engineering capabilities, and increased applications and project management services.
About Belair Power & Production Equipment Inc.
Belair Power and Production Equipment Inc are proud to provide custom power generation packages to Western Canada's oil and gas industry. Maintaining the highest levels of quality and reliability in the industry. Our in-house network of sales, designers, electrical and mechanical personal have many years of experience working directly in the power generation industry. Belair is committed to powering a sustainable future for generations to come. Specializing in natural gas applications, we offer a variety of options to meet your on-site needs.