Buying a Used Power Generator: What You Need to Know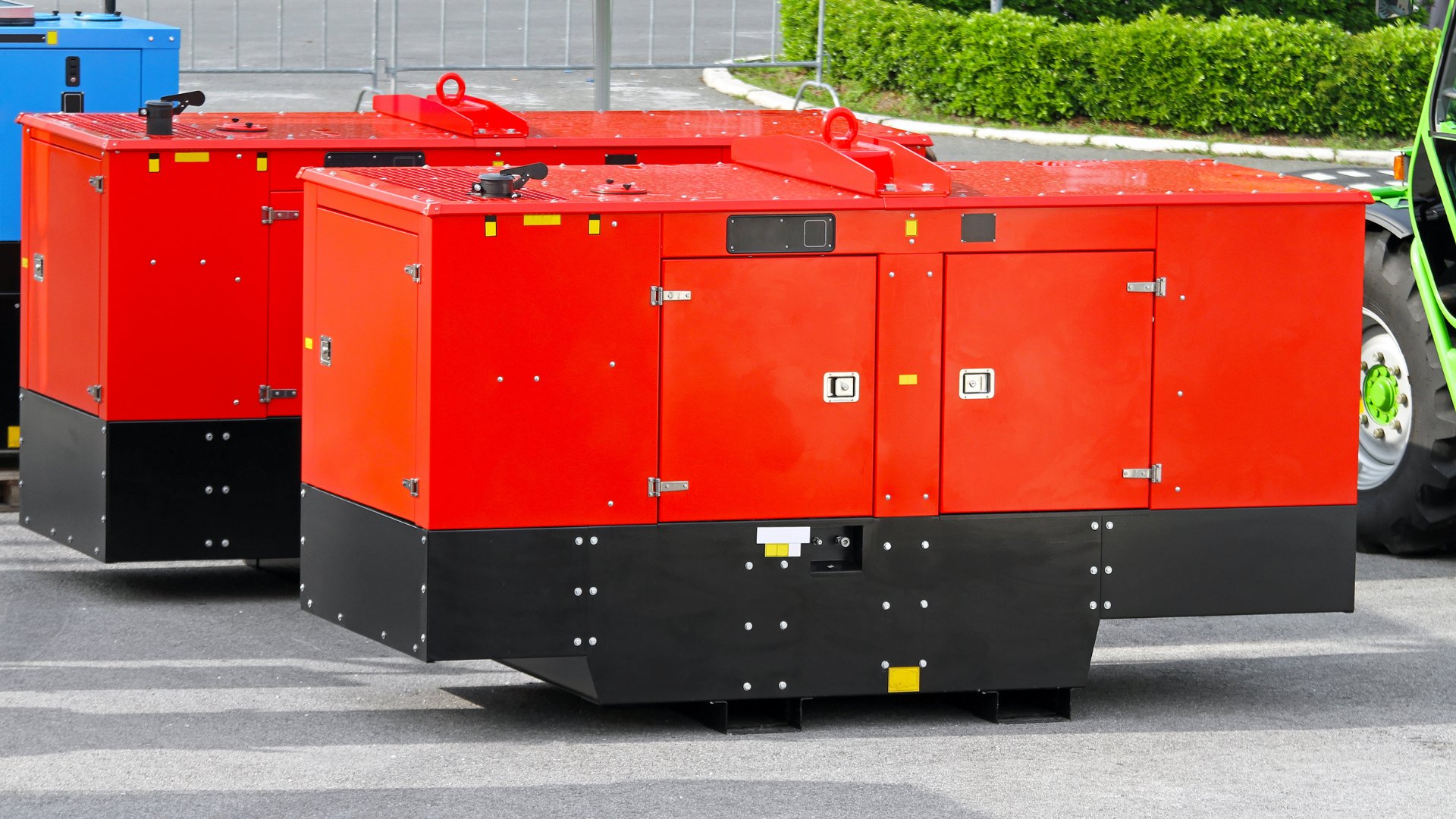 Industrial power generators are often used in factories, schools, hospitals, and other institutions for their need for constant power. Apart from the obvious benefits of an uninterrupted power supply, they also provide a sense of safety and security. Moreover, besides the fact that industrial power generators have a lot to offer in terms of function and safety, they also provide cost-efficiency.
Types of Industrial Generators
When you're looking to purchase an industrial power generator, you should know that many different types of generators are on the market. The first type of industrial power generator is a standby generator. Standby generators provide power and will automatically start if the primary power source goes out. They can also be used as a backup for businesses or residences with sensitive equipment.
The second type of industrial power generator is known as a portable generator. These are often considered an alternative to gas-powered generators because they are much quieter and cleaner but are not designed to provide continuous power over long periods of time.
Why Purchase a Used Power Generator Instead of Buying a New One?
Purchasing a used power generator has many advantages. You get the opportunity to save money and buy one of the best brands in the industry, and you can purchase a generator that suits your needs exactly. That being said, there are some mistakes you need to avoid when purchasing a used generator, and these include:
Buying a power generator without inspecting it first.

Purchasing a generator from an unlicensed seller.

Purchasing a power generator with unclear features.

Purchasing an old model instead of the latest generation.

Buying generators that the manufacturer has recalled.
Making the right decision when choosing a power generator for your business is essential. This piece of machinery would help you keep your company's performance even when there is a power outage or impaired power supply. Buying a used power generator is one way to go, and the cost is a reasonable factor to consider. But what do you need to look for when choosing a used power generator?
Discuss your business needs with our experts, so you can easily find the best solution for your company. Call us today, and we'll help you choose a new or used power generator.
What Has the Generator Been Used for?
When buying a used power generator, it is important to determine what it was used for by its previous owner. If, for example, the generator was used as a backup power source, it is more likely for it to have a better general condition. If used as the main power source, on the other hand, the generator probably has a significant run-time. You should be able to access this information by checking the generator's odometer, but unfortunately, this is not always possible.
Another thing to consider is the generator's age. Depending on the machine's age, finding parts or an expert who can repair the generator can be an easy task or a challenging process.
24/7 Compression can help you buy a new or used power generator that you can count on! So give us a call today and let's discuss your company needs and how to choose the right generator for them.
How Was the Generator Maintained?
How a generator was maintained is just as important as how much it was used. Do not hesitate to ask the seller about the previous owner's procedures to keep the generator in good working condition. If possible, the seller could provide you with a maintenance log or other documentation tracking the generator's use and repairs.
If the seller can not provide you with these, make sure to ask him general questions such as:
Does the previous owner of the generator have certified technicians in-house, or does he hire a company to do the maintenance?

Was there a need for major repairs to be made while using the generator?

How many times, if more than one, was the generator installed and de-installed, and why?
Are There Any Visible Damages?
Any mechanical device suffers wear and tear over time. A power generator is no exception, so you should always check for any visible damage before purchasing. This is extremely important when choosing a used generator because it is generally more likely to have cracks or corrosion.
The best thing you could do is to work with a team of well-known experts with the experience needed to notice even well-hidden damages. Contact us, so we can help you choose a used power generator.
Check the Generator's Load Testing Performance
Even though it is a pretty standard procedure, it is essential to ensure that the seller has run a load test on the generator before buying it. Load testing is the only way to ensure that your generator will work when you need it most. This is why you should not compromise on this and always check the generator's performance before making a buying decision.
A power generator load test will typically consist of various levels of electrical current being drawn from the generator to determine how it performs under different circumstances. The test can also check for voltage regulation and power factors. All of these tests are performed to ensure that your equipment can power up and provide enough energy throughout the day without any issues.
Buy a Used Generator Only From a Trusted Seller
Whether you buy a used power generator or a new one, always purchase it from a seller with a good reputation that you can trust. The seller's experience and reputation could give you a general idea about what quality and working conditions you should expect from the equipment you buy. Choosing a generator simply by its make and model could be misleading, especially if you are not an expert in the area. However, when you work with a team you can trust, these details are not an issue.
At 24/7 Compression, you will find a team with many years of experience, combined with great expertise and motivation to find the best solution for each client. Along with our services, we offer new and used power generation equipment, following the client's needs. In addition, we provide maintenance services, including installation and startup, performance analysis and emergency call-outs.